ALL SKY CAMERA
A look at the Pisa's sky
In May 2017 SpaceDyS has been honoured as the most innovative company of the year by the Chamber of Commerce of Pisa with the Innovation Award 2016. The digital all-sky photo camera has been installed on the roof of building IV at Polo Tecnologico di Navacchio (Pisa), with the aim to monitor constantly the sky over Pisa.
The camera monitors all the fireballs and meteors in a ray of about 300 km in order to perform the analysis and detection of the fallen frames and to study their dynamic and to discover their origin.
The all-sky camera
The all-sky camera has been dedicated to our friend Jane Phillips, who passed away untimely, in the very moment when the project was starting. It represents for us a way to remember her and stand by her by looking at the sky.
The project FRIPON born in France and is the creator of the network of all-skies cameras for the meteors. By the moment it register a network of about 100 cameras.
Thanks to the project PRISMA, coordinated form INAF (Istituto Nazionale di astrofisica), to whom we are taking part with our All Sky Jane, the installed camera in Italy is lower than in France, but quickly it has been reaching important goals and tens of them are going to be installed within December 2017.
SEE THE VIDEO OF THE LAST 24H!
Si precisa che in questa immagine i punti cardinali sono così orientati: l'EST si trova a destra, l'OVEST a sinistra, il NORD in basso e il SUD in alto.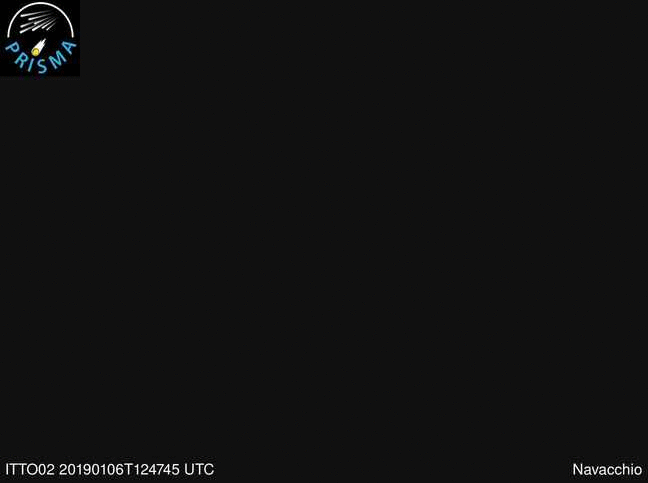 PARTNER